Join us for our once-a-month in-person meetup where entrepreneurs share their early-stage businesses for advice and feedback.
1 Million Cups Sacramento's June in-person meetup is at Granite City Coworking in Historic Folsom! We're looking forward to seeing everyone in our community face-to-face!
This will be a hybrid meeting so those who can't come in person can join us on zoom.
Presenters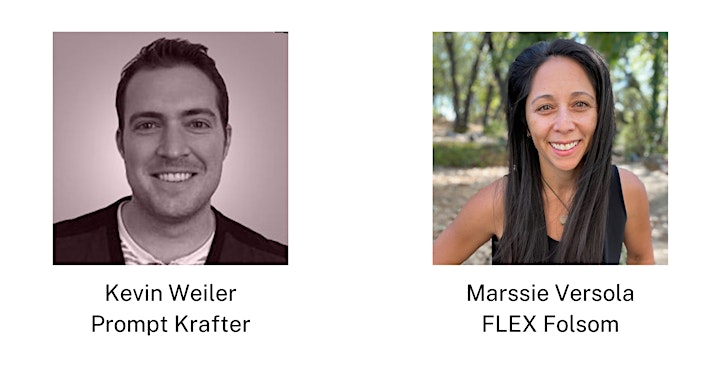 Prompt Krafter is the ultimate AI-powered app designed to help you dive deeper into your interests, ignite your creativity, and keep you engaged with the latest trends in the world of AI.
FLEX FOLSOM is a best-in-class learning experience and community built for entrepreneurs and professionals who want to maximize their impact.
Arrive early to have a chance to say hello to your friends and to make some new ones!
Agenda
8:30-9:00 Freeform socializing with swag giveaway and free coffee (optional)
9:00-10:00 Formal Program – 2 presenters
10:00-10:30 Freeform socializing (optional)
Thank you to our venue and coffee sponsor!

Granite City is your one-stop-shop to live, work and play in Folsom. Being part of our community means that you have the opportunity to work where you want, grow in an entrepreneurial ecosystem, and build lasting relationships with a community that cares.