1 Million Cups with Coastal Auto Connection and Civic Duty
February 9 @ 8:45 am

-

10:15 am
A weekly Zoom meetup where 2 entrepreneurs present their early-stage businesses to an audience of their peers for advice and feedback.
You're invited to 1 Million Cups! Every Wednesday morning, two entrepreneurs present their early-stage businesses in 6 minute presentations that are followed by 20 minutes of questions, feedback and advice from an audience of their peers. Until we can meet in person again, join us on Zoom every Wednesday. Doors open at 8:45 a.m. and the program starts promptly at 9 a.m.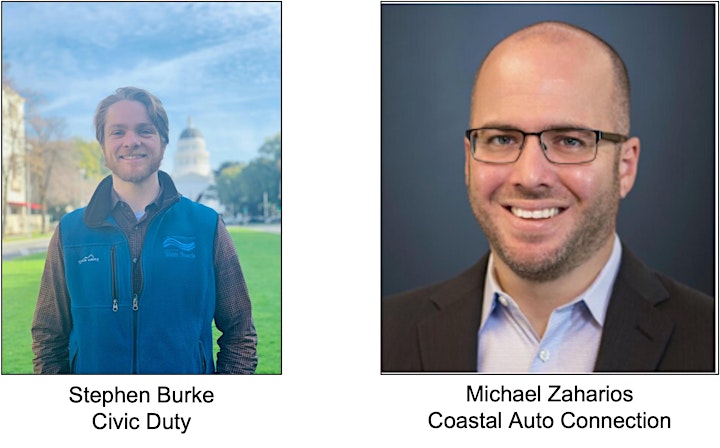 PRESENTERS:
Coastal Auto Connection
We offer car enthusiasts the very best examples from the 1980s, 1990s, and 2000s. In addition to offering fully sorted examples, we also offer sourcing services, brokering services, contracting services, transporting services, and speaking services. Founded Aug 8, 2019.
Civic Duty
In the U.S., 45% of adults or 95 million people suffer from at least one chronic illness or disease. To keep symptoms of chronic conditions in check, individuals exercise self-care activities or seek help from professionals. Our Civic Duty platform offers daily self-reporting to visualize and track your well-being, helping you reach your goals to reduce, even stop chronic symptoms.
SCHEDULE:
8:45-9:00: Networking (optional)
9:00-10:00: Startup Presentations with Audience Feedback — we start on time!
10:00-10:15 Stick around after the program ends for some free-form networking! (optional)